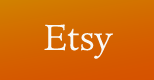 I love being the first one with a hot new purse, lipstick or accessory, but its hard to find unique stuff. Last week i picked up a beautiful pair of sterling silver earrings shaped like little zippers, they were so cute. I loved them and wore them a few times always proudly, that is until i saw my friends daughter with the exact same earrings in highlighter yellow. Turns out you can get my cute and unique earrings at Claire's. Needless to say, the magic was lost.
Thats why I love Etsy, when I buy a piece I know its unique, and there sis o much to choose from! Its like a giant 24 hour flea market just waiting on my Amex....
Here are a few of my fave items on Etsy this week
Pearl Pod Earrings- Sterling Silver
Sterling silver earrings with white freshwater pearls set in round pods.
The pods begin their life as galls that grow on the underside of oak tree leaves. The pods are opened in the front. A cup is placed inside to seat the freshwater pearls. A mold is made of the entire pod, then the item is transformed into sterling silver using lost wax casting technology.
A beautiful
antiqued silver dragon fly
stamping (3/8"x2" hollow back) is carrying a delicate locket with a fresh water pearl and a Czech white flower.
I found these gorgeous ice blue Aventurines that make a nice combination.
A fancy toggle at the end completes this 7" 1/2 bracelet.
All the components are antique silver.
This nice "
Barroque shawl
" is wonderful to keep you warm in many occasions. I hand knit this "BARROQUE CREAM SHAWL" with many strands of cotton-silk yarn, merino wool, silk thread and fabrics.I love mixing fibers!! The fabric is extremely delicate and feminine, shades of white, cream and beige combine in an incredible way!!!
Specially to wear on autumn or winter it will accompany you wonderfully during the whole season.
This is a specially delicate article, one of the best accessories to impress someone and to feel great with yourself.
It could be used as a shawl as well as a beauty scarf or a poncho.
Measurements:
Width: 16 inches/ 41 cms
Length: 57.8 inches/147 cms
Fringes: 9.8 inches/25 cms
Very soft, long hooded dress with
PEONY applique.
Made entirely with soft and stretchy organic cotton fleece in Natural soft white color and trimmed with fluffy Sherpa.
Empire waistline with long flaring sleeves and skirt.
Approx. length from waist down: 40". Sleeve: 23.5"
Romantic ivory-white organic cotton fleece coat with handmade PEONY applique.
** deep wide hood with soft and thick organic cotton Sherpa lining,
** narrowed waistline with a single hidden hook and loop closure,
** very long flaring sleeves with handmade Peony applique.
Made entirely with organic cotton fleece and sherpa - soft fluffy side on the inside and smooth on the outside with org. cotton/hemp bias tape trim.
All seams are professionally serged and top-stitched.
Available in LOTS of sizes - SEE SIZE CHART.
Other sizes and in-between sizes are on request.
What are you favorite Etsy finds?
Jaymi